Bohemia Sekt
Prestige Rosé Brut
Bohemia Sekt Prestige Rosé Brut is a traditional method sparkling wine made using the same method as French champagne. This dry sparkling wine made from Pinot Noir has full flavour and soft, persistent effervescence making it both an excellent choice for celebrations as well as gastronomy.
Alcohol: 12.5%
Residual Sugar: 9.0
Acids: 7.0
This sparkling rose is lovely on its own, with appetizers such as smoked salmon and even spicy charcuterie. But it also pairs well with traditional holiday foods such as glazed ham, poached salmon, lobster or roast turkey with herbs.
Rosé in generally can pair very well with spicy cuisine such as Indian, Mexican, Thai or even Chinese.
Bohemia Sekt was founded in 1942 in Stary Plzen, a town just outside of Prague. Somehow, someway, during wartime occupation, in the area of the country known for beer and brewing, a group of locals started a winery. They were able to gather enough grapes to produce their first vintage and decided on a traditional method sparkling wine.
Today, Bohemia Sekt is the largest winery in Czechia, producing just over 34 million bottles of sparkling and still wine annually.
Are you interested in a wine holiday in Czechia and Austria in Spring 2024?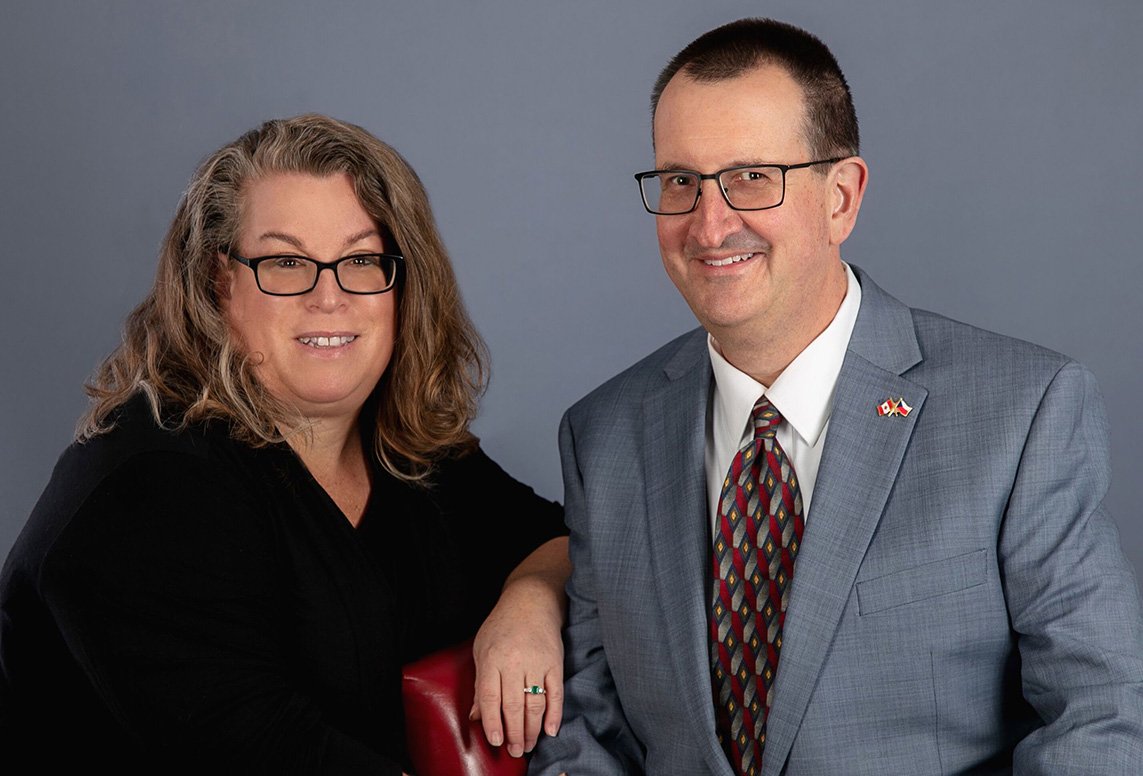 We're John and Brenda Steinsky from PEI. John is a proud first-generation Czech Canadian. Since May 2018, he has served as an Honorary Consul for the Czech Republic in PEI and New Brunswick, also covering Nova Scotia and Newfoundland in an "acting" capacity. In addition to providing consular services to Czech nationals in these provinces, John was keen to promote "economic diplomacy" with Atlantic Canadians, by sharing Czech goods and services they otherwise might not have access to.
Beer and wine seemed like good fits given the proliferation of craft brewing in the Maritimes and local interest in "new old-world wines." Czech wine is often described as "the best wines you've never heard of." We're hoping to change that!