Jan Stávek is an award-winning, 4 th generation winemaker known for producing multiple product lines featuring the grape Frankovka, known in North America by its Austrian name, Blaufränkisch. This wine was produced from grapes grown in a vineyard planted by his grandfather in 1947, hence the name of the bottle. This "old vine" vineyard is still able to product enough grapes to make one barrel of wine.
Alcohol: 13%
Residual Sugar: 0.4
Acids: 5.6
This wine is glorious with red meats, both game and domestic. Think grilled or roasted beef, lamb, venison, or steak. It would also work well with hearty stews and recipes like Boeuf Bourguignon or Beef Wellington. It's best served slightly chilled between 14-16C prior to enjoyment to allow it time to breathe.
For more casual fare, try Blaufrankisch with brats, hamburgers or tomato sauce-based pizza.
Stávek Winery was founded in 1898 by Jan Stávek's great grandfather. They produce a wide range of gastronomy-focused, low intervention red, white and rose wines. They also produce aperitifs and fortified wines, including their top shelf Sedmero red and white vermouths.
Jan is a published author, founded the Young Winemaker's Association, and teaches winemaking at Mendel university in Brno, Czechia. Jan was named Czech Winemaker of the Year in 2020 and the Winery was named Winery of the Year in 2017.
Are you interested in a wine holiday in Czechia and Austria in Spring 2024?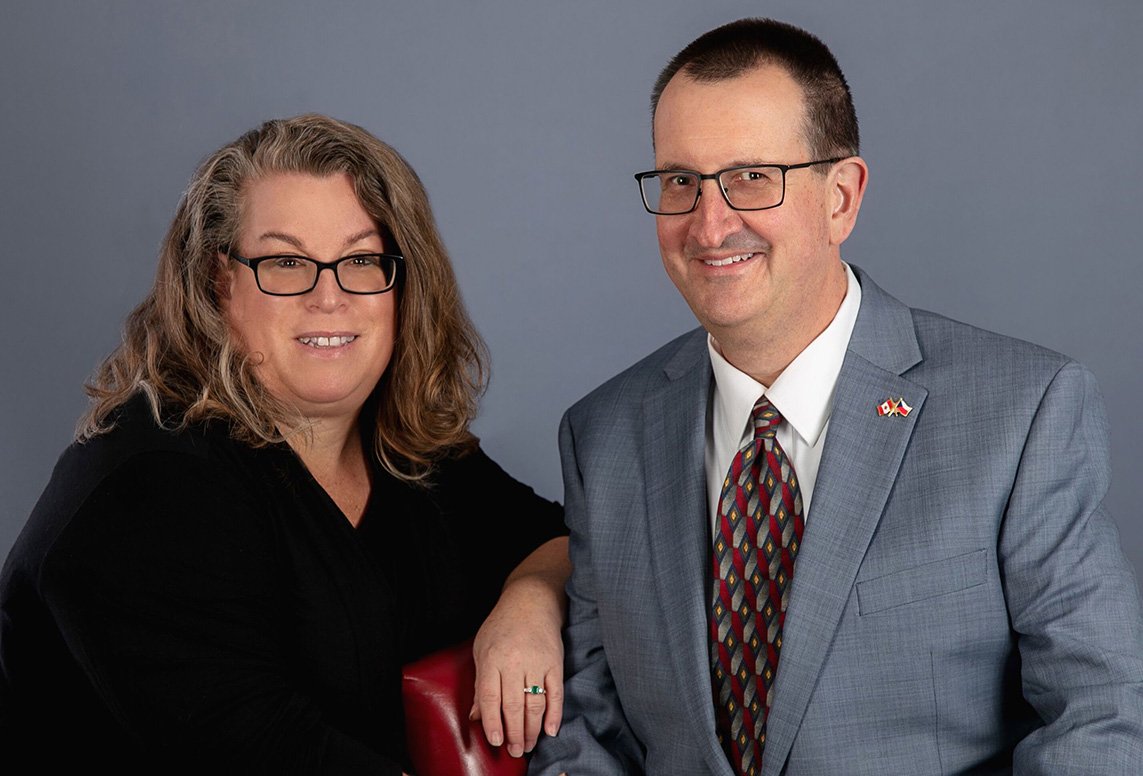 We're John and Brenda Steinsky from PEI. John is a proud first-generation Czech Canadian. Since May 2018, he has served as an Honorary Consul for the Czech Republic in PEI and New Brunswick, also covering Nova Scotia and Newfoundland in an "acting" capacity. In addition to providing consular services to Czech nationals in these provinces, John was keen to promote "economic diplomacy" with Atlantic Canadians, by sharing Czech goods and services they otherwise might not have access to.
Beer and wine seemed like good fits given the proliferation of craft brewing in the Maritimes and local interest in "new old-world wines." Czech wine is often described as "the best wines you've never heard of." We're hoping to change that!