Volařík
Welschriesling
Prava Klentnicka
Wines were introduced to Czechia in the 2 nd century AD by the Romans who planted two white varieties, Gruner Veltliner and Welschriesling. Both of these varieties continue to flourish in South Moravia, the area in the southern part of the country, next to Austria. The name Welschriesling is a bit misleading – as the variety is neither Welsh nor technically a Riesling.
Welschriesling (translation = foreign Riesling) is one of the original varieties of grapes planted in the Czech Republic in the 2nd century by the Romans. This particular bottle hails from the famed Palava Hills area of Mikulov, the largest wine subregion in the country. This is an elegant, balanced wine with great minerality. It has tones of fresh lime and pear peeling. Its fresh, fruity taste is complemented with a slightly nutty centre and spicy acidity.
Alcohol: 14.5%
Residual Sugar: 5.7
Acids: 7.0
This wine is perfect with seafood because of its bright acidity and fresh aroma. It's also stellar with roast chicken, pork and seafood pasta.
Try it with fresh summer salads like watermelon and feta. It also pairs really well with citrus-based desserts like lemon pound cake and lime sorbet.
The award-winning Volařík Winery was established under this name by owner Miroslav Volařík in 2007.
They currently have 80 Hectares under cultivation in some of the best areas of Mikulov, the country's largest wine subregion. Miro was named Winemaker of the Year in 2011, 2014 and again in 2018.
Are you interested in a wine holiday in Czechia and Austria in Spring 2024?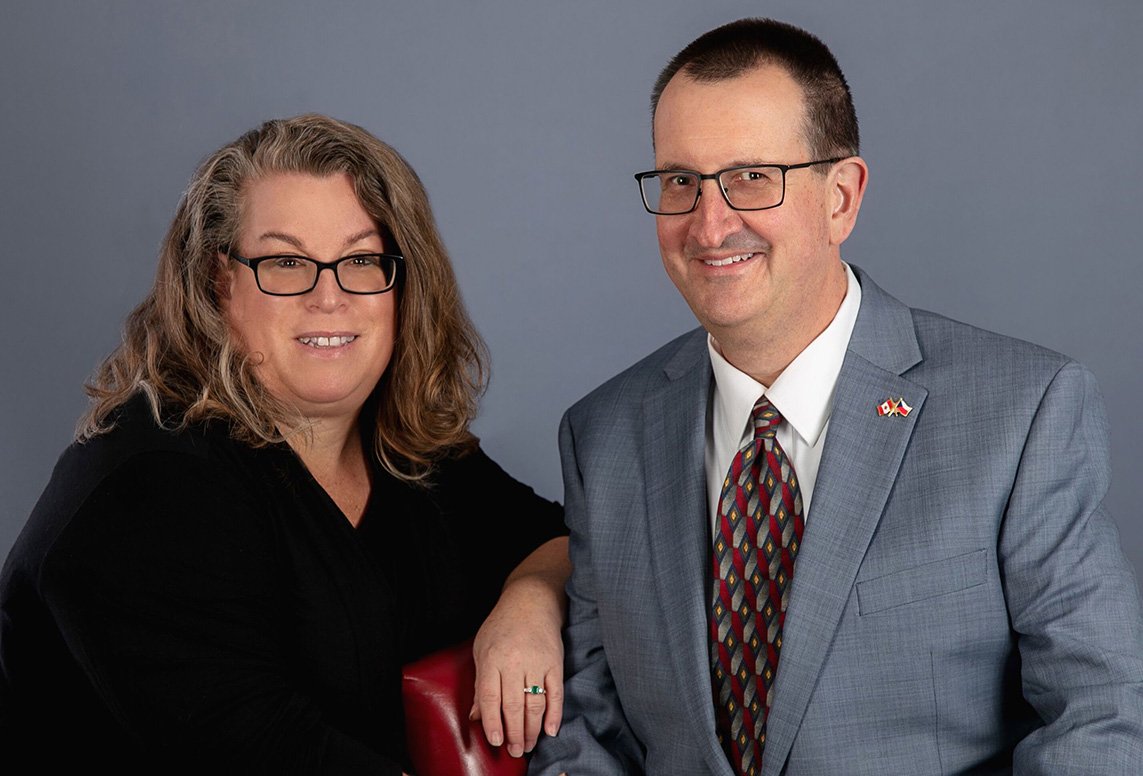 We're John and Brenda Steinsky from PEI. John is a proud first-generation Czech Canadian. Since May 2018, he has served as an Honorary Consul for the Czech Republic in PEI and New Brunswick, also covering Nova Scotia and Newfoundland in an "acting" capacity. In addition to providing consular services to Czech nationals in these provinces, John was keen to promote "economic diplomacy" with Atlantic Canadians, by sharing Czech goods and services they otherwise might not have access to.
Beer and wine seemed like good fits given the proliferation of craft brewing in the Maritimes and local interest in "new old-world wines." Czech wine is often described as "the best wines you've never heard of." We're hoping to change that!